What is a 7-pin plug?
Every object that you attach to your vehicle must have electricity nowadays. This ensures that an essential component can come into operation, namely the lighting. The lighting ensures greater road safety for you and your fellow road users. The connection between car and object is made by a plug and a matching socket.The most common connections are the 7-pin and 13-pole plugs. 7-pin plugs are used less frequently nowadays, because they only supply the basic lighting. These plugs can still be found on older trailers and boat/horse trailers. 13-pole plugs are used with caravans and more modern objects. A caravan always has a 13-pole connection.
Wiring diagram for 7-pin connector
Direction indicator left | yellow
Rear fog lamp | blue/brown
Mass (for contacts 1 to 7) | white
Direction indicator right | green
Rear/rear light and number plate right | brown
Brake lights | red
Taillight/on/off light left | black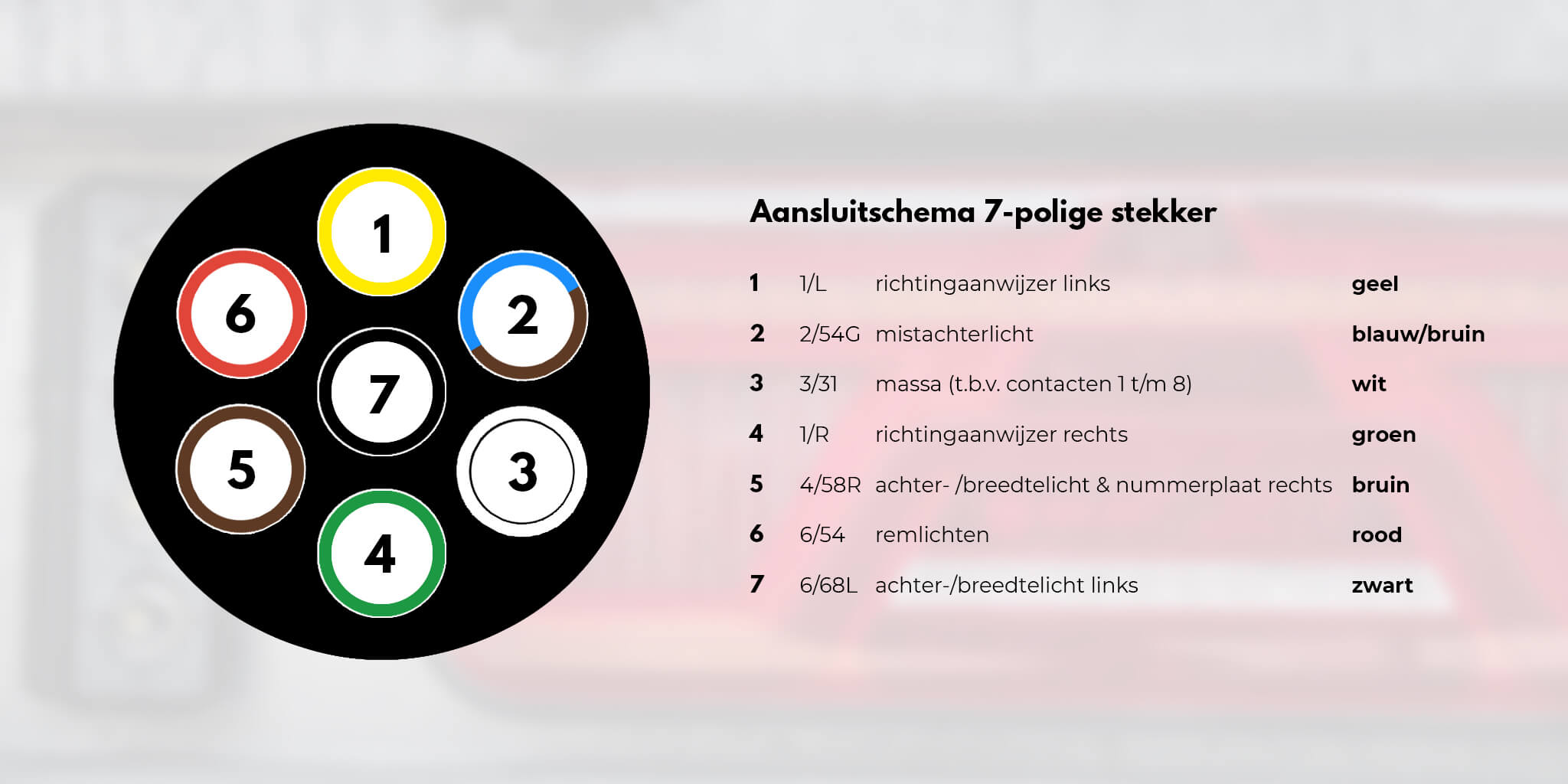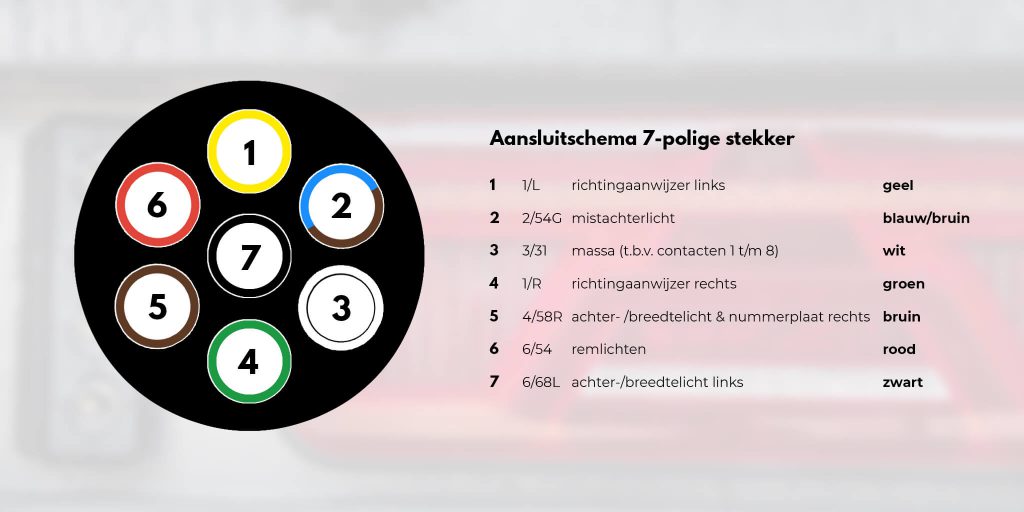 What is the difference between a 7 and 13 pin plug?
A 7-pole plug provides only the basic lighting. Think here of fog lights, flashing lights, reverse lights and brake lights. Over the years, more and more lighting has become compulsory so that the plug can no longer meet all requirements. So the difference between a 7-pole and a 13-pole plug is that the 13-pole plug can supply more than just the basic lighting.
Installation of a 7-pole plug
A 7-pole plug is fairly simple to use. The plug can only be connected in one way. On the underside of the plug there is a small inlet which fits exactly to the socket connection. If you have several objects, such as a trailer, bicycle carrier and horse trailer, it may happen that you need both a 7-pole and a 13-pole plug. Adaptor plugs are the solution for that. With adapter plugs you can switch between the connections. There are adaptors Available with connection 7-pin socket to 13-pin plug and 13-pin socket to 7-pin plug.