What is dual color?
The word dual colour says it all: "two colours". At the LED bars from TRALERT®, the bar is equipped with a beautifully designed daytime driving light strip that can illuminate both white and amber. The white light is for normal conditions and the amber light provides more contrast. The white light is used as city light. Amber is used for road works. You are not allowed to wear it just like that.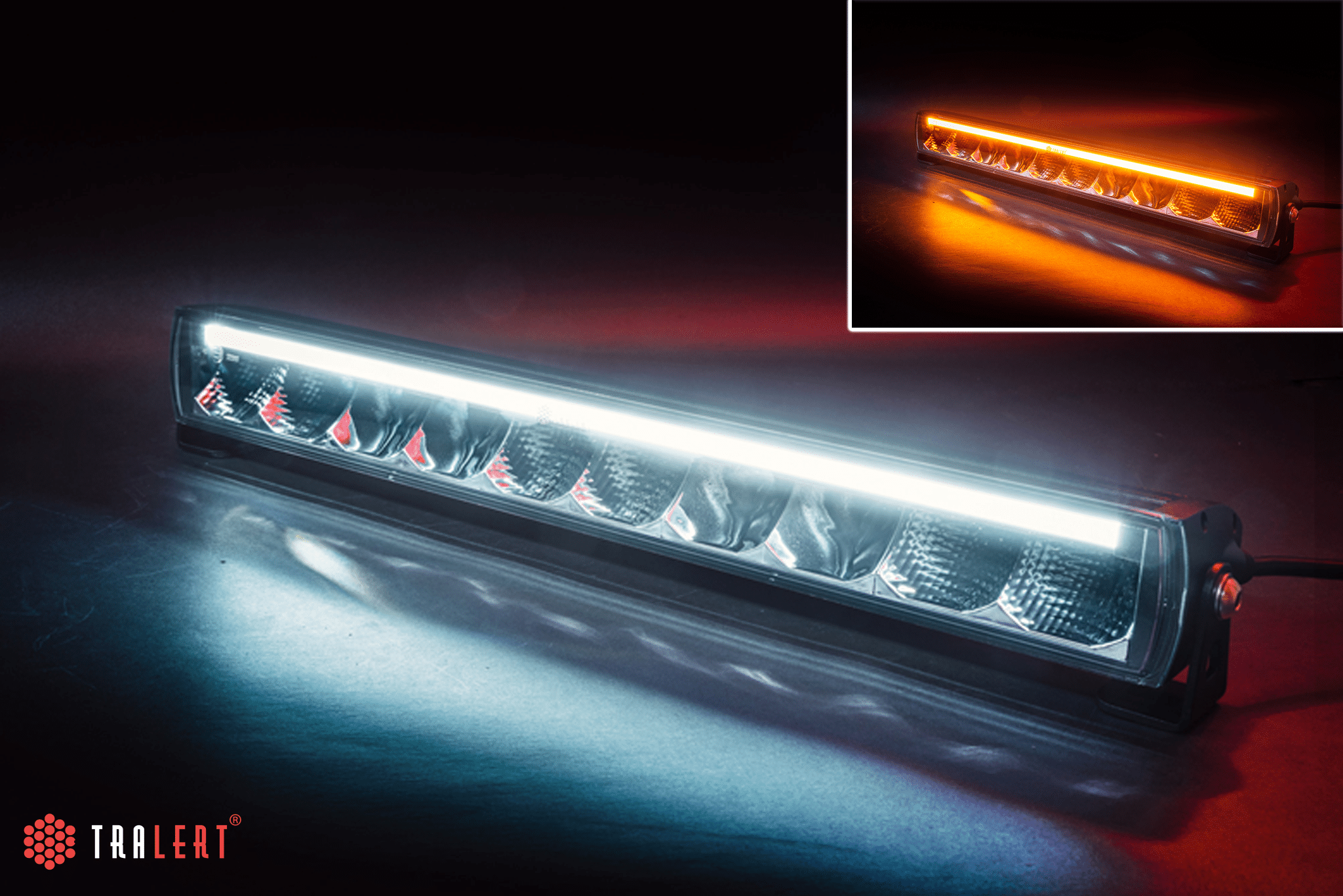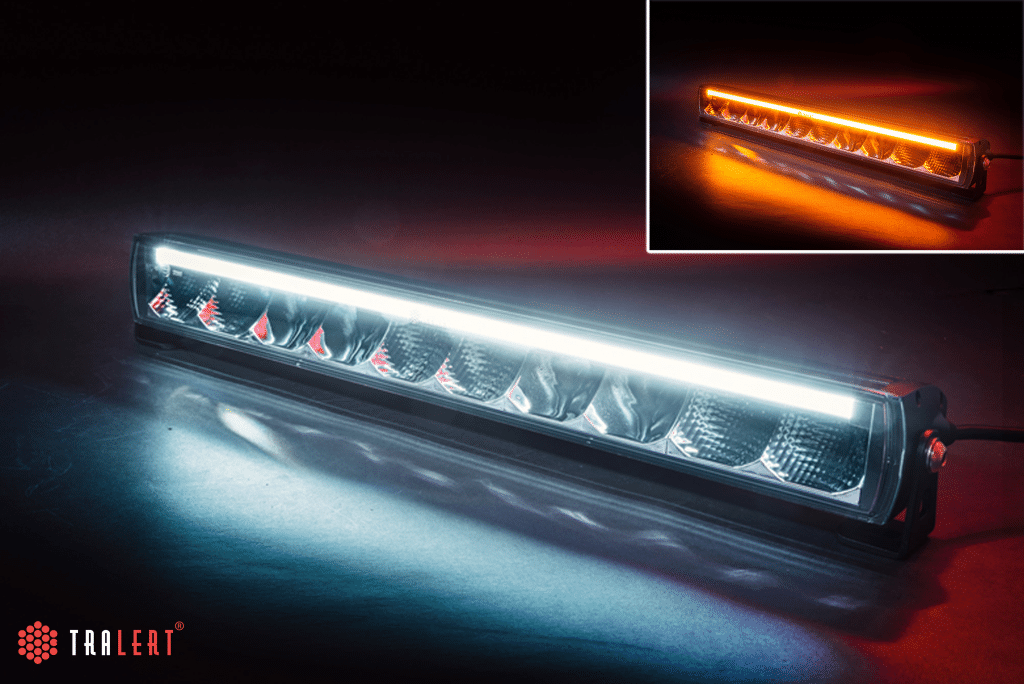 Who uses TRALERT® LED light bars?
Users of LED bars can think of tractors, trucks, excavators, 4×4 cars, but professional users have also discovered the advantages of (dual colour) LED light bars. All these vehicles are equipped with LED light bars. The bright light makes driving and working a lot easier on the eyes and therefore also less tiring. The lighting also ensures a clearly lit working environment, and gives the option of using the amber light.
amber lighting certification
Amber is an orange/yellow flashing light. These lights must comply with ECE Regulation 65, the light must be mounted in a certain way, the signal can be seen around the vehicle from a distance of 20 metres from the vehicle, measured at 1.5 metres above the road surface. Read more about ECE regulation 65
Dual colour connectors
TRALERT® LED light bars are supplied with a 4-pole Deutsch connector. Is the cable not long enough? Then there is also a 3m extension cable available in our assortment, it fits the Shadow series, Skytrack series and the Spartan series. Please take a look at our dealer portal.
Range of TRALERT® products
The TRALERT® product range is continuously expanding. Our own imports allow us to respond quickly to market developments and to choose from the latest products at competitive prices. For example, we are constantly expanding the range of dual colour lights and LED bars.