Wat is contourverlichting?
Contourverlichting is een vorm van verlichting die een omtrek van een object creëert. Vaak gebruikt op voertuigen zoals aanhangwagens en vrachtwagens om ze 's nachts zichtbaar te maken voor andere bestuurders. Dit type verlichting bestaat meestal uit LED-lampen die langs de rand van het voertuig zijn gemonteerd. Contourverlichting kan worden gebruikt voor zowel veiligheid als design. In veel gevallen zie je ze in de vorm van LED marker lights zoals de zijmarkeringslichten.
LED Contourverlichting
LED-verlichting is niet meer weg te denken rondom veiligheid. We zien het daarom ook veelvuldig bij contourverlichting van vrachtwagens bakwagens, en aanhangers. De LED-lampen zorgen voor een heldere verlichting, waardoor uw voertuig beter zichtbaar is bij weinig licht. Deze lampen zijn meestal waterdicht en zijn ideaal voor gebruik buitenshuis. Het verbruikt ook minder energie dan andere soorten verlichting, waardoor het op de lange termijn kosten effectiever is.
praktijk voorbeelden
We zien contourverlichting vaak bij grote aanhangers van langer dan 6 meter, omdat deze in het donker soms moeilijk te zien zijn. Wat grote gevolgen kan hebben. Daarnaast hebben vrachtwagens en bakwagens deze markering. Ook bij campers en caravans is het een soort verlichting die veel wordt gebruikt. Ook hier meestal in de vorm van LED-lampen die aan de rand van de caravan of camper zijn geplaatst voor een heldere, duidelijke verlichting. Hierdoor is uw caravan of camper beter zichtbaar in het donker. Bovendien is contourverlichting verkrijgbaar in verschillende kleuren en stijlen, zodat u altijd de juiste lamp voor uw voertuig kunt vinden. Led verlichting is voor caravans op de lange termijn goedkoper omdat het energiezuiniger is dan andere soorten verlichting.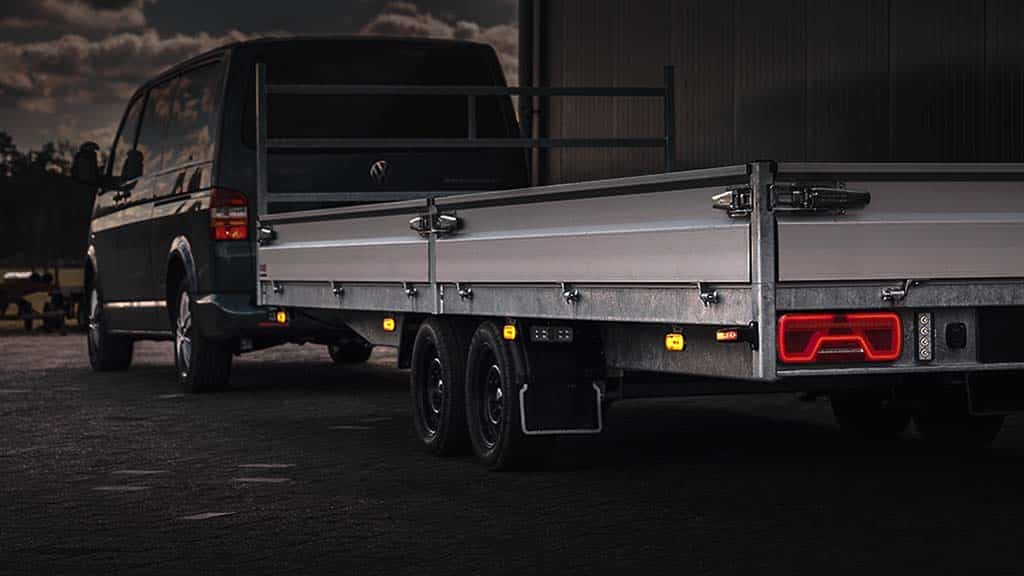 Verplichting van contourverlichting
Als het voertuig na 31.12.1997 in gebruik is genomen en een breedte heeft van meer dan 2,10 m of een lengte van meer dan 6,00 m moeten twee voor- en contourverlichting in de vorm van achtermarkeringslichten zichtbaar zijn. Indien het voertuig na 01/01/1998 in gebruik is genomen en een breedte heeft van meer dan 2,60 m, moeten ook zijmarkeringslichten aanwezig zijn (bron RDW). In Europa is het daarnaast voor voertuigen van 7,5 ton en aanhangwagens van 3,5 ton ook verplicht om contourmarkeringen met retro reflecterende tape te hebben.
Lees ook de blog over de regels voor verlichting op aanhangers als je helemaal op de hoogte wil zijn.