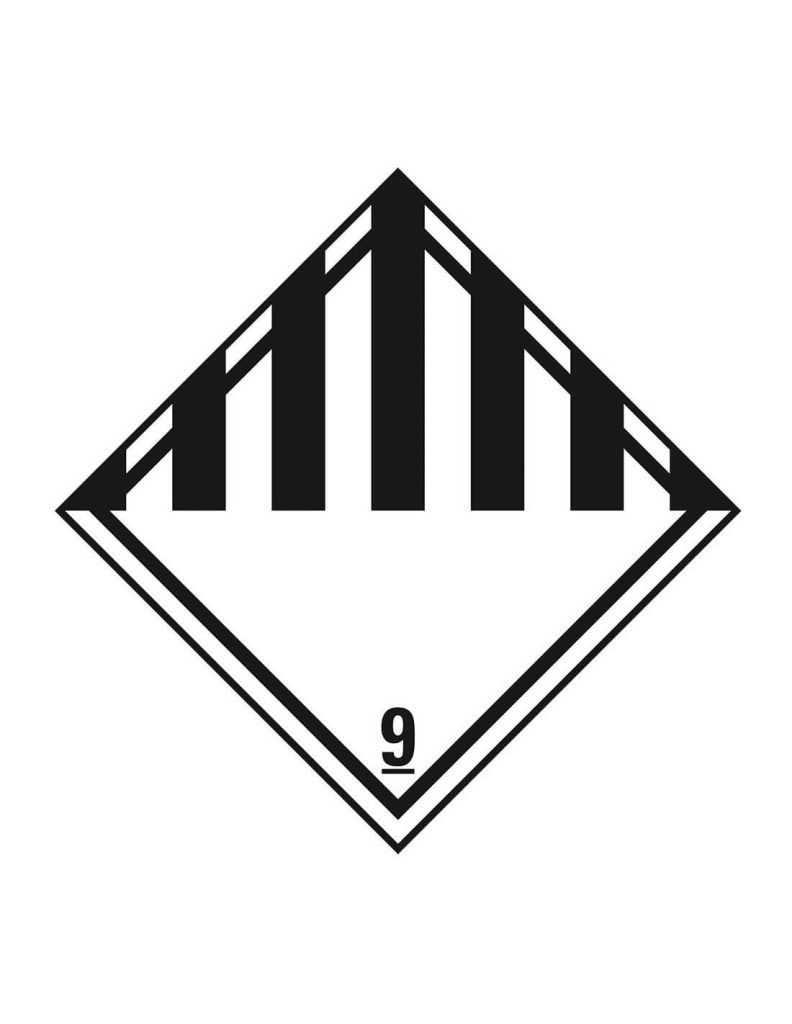 Wat is ADR klasse 9 in de categorie 'gevaarlijke goederen' en wat betekend dit voor jouw transport? Gevaarlijke goederen moeten worden vervoerd volgens de regels/eisen van de ADR-overeenkomst inzake het internationale vervoer van gevaarlijke goederen over de weg. Klasse 9 omvat stoffen en voorwerpen die tijdens het vervoer een gevaar kunnen opleveren voor transporteur en verkeer. De vervoerde goederen kennen unieke (gevaarlijke) eigenschappen. Deze classificatie is anders dan ADR class 8.
De ADR 9: Andere gevaarlijke stoffen en voorwerpen, welke zijn dit?

Reddingsmiddelen, Milieugevaarlijke stoffen, Lithiumbatterijen, Stoffen die het aquatisch milieu verontreinigen, vloeibaar. Stoffen die het aquatisch milieu verontreinigen, vast. Genetisch gemodificeerde micro-organismen en organismen, Verwarmde stoffen, Andere stoffen, die tijdens het vervoer een gevaar vertonen, maar die niet onder de definitie van een andere klasse vallen.

Belangrijkste gevaar: Divers
Wat kenmerkt producten met ADR 9?
De producten die je eigenlijk nergens anders in het classificatiesysteem van het VK (ADR) terug vindt. De objecten die onder ADR klasse 9 vallen zijn die, die een tamelijk risico tijdens vervoer met zich mee brengen. Het typische voorbeeld van deze klasse is het 'zelf opblazende reddingsvlot'. Je weet wel! Die opblaasbootjes die je terug kan vinden in vliegtuigen of boten. Deze opblaasbootjes bevatten een grote cilinder bevat perslucht met meestal koolstofdioxide. Deze moet een overkapping opblazen als het vlot het water raakt. Andere voorbeelden zijn bijvoorbeeld diverse explosieve raketten, gekleurde rookkaarsen, vaste brandstof om voedsel te verwarmen of ontvlambare vloeibare basis voor lijmoplossing. Bekijk de complete lijst ADR classificaties.
De ADR is opgericht onder auspiciën van de Verenigde Naties. De ADR bevat eisen voor:

Gevaarlijke goederen Criteria voor gevarenclassificatie
Verzend voorwaarden
vereisten voor verpakkingen en tanks
Verzendprocedures, inclusief etikettering en documentatie
ADR 9 transport?
Zorg er dan voor dat al je materieel, zowel de wagens als de opslagfaciliteiten, voldoen aan alle gestelde veiligheidseisen en voorschriften van de ADR 9 Richtlijn. Je kunt bij het kiezen van een transporteur, altijd vragen of zij hun materieel op dit vervoer is ingesteld. Degene die deze goederen wilt laten vervoeren moet op zijn beurt juiste verpakkingen hebben geregeld voor zijn objecten. Mocht het zijn dat er standaard geen verpakking bij het product hoort, overleg dan naar de mogelijkheden bij je vervoerder.
ADR en verlichting?
Omdat verlichting in transport altijd belangrijk is, moeten ook ADR transporteurs goede verlichting hebben. Het materieel voldoet pas aan de ADR 9 eisen als ook de verlichting ADR gecertificeerd is. TRALERT® heeft een uitgebreid assortiment ADR gecertificeerde markeringslichten en werklampen. Benieuwd? MNee