Sometimes you see these trailers and you say: "The maximum width of this trailer has been exceeded anyway". Some people load their trailer so full in width that you can almost be sure that they are breaking the law. Sometimes there is no other way and there are exceptions. Think about the transport of tiny houses or windmill blades. Sometimes there is no other way to transport these mega objects than to exceed the maximum width of the trailer. But what exactly is the maximum legal width? And what is meant by the maximum width of a trailer?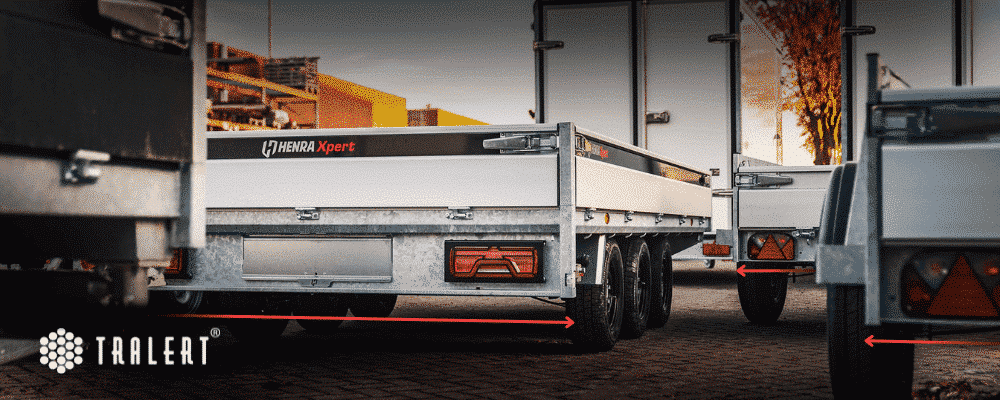 a trailer and a trailer car
First of all, we would like to explain the difference between a trailer and a trailer car. By trailer we mean the attached vehicles that hang behind trucks. The common name for these trailers is: trailer. That is why we often talk about truck and trailer combinations. In technical jargon, we often talk about a 24-volt trailer. This is because a trailer for a truck supports this voltage. The trailer that hangs behind a car is called a 12-volt trailer. For clarification, we call it a 'trailer car' with regard to width.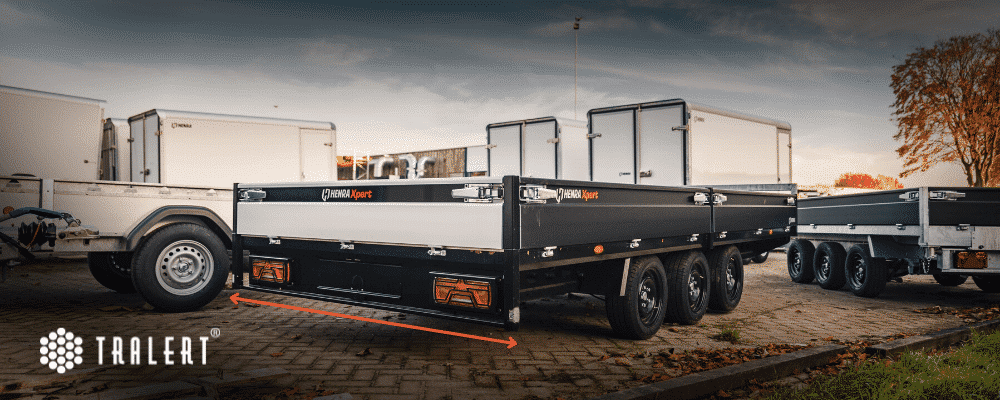 The maximum width of a trailer car
The maximum width of a trailer is determined by the safety margins of public roads and the width of the towing vehicle. The difference in load is taken into consideration. For example, the maximum width of a trailer car depends on whether it is a divisible or indivisible load. How far a load may protrude is determined by law.
What is divisible cargo and what is indivisible cargo?

A divisible load means that it is possible to 'divide' the load. Think of being able to disassemble or make the object you are transporting smaller. An indivisible load (the name says it all) is a load that cannot be divided into smaller objects.
However, without taking into account the legally defined divisible or indivisible load, the maximum width of the car trailer on a paved road is 2.55 metres. If you would like to drive with your trailer behind the car on an unpaved road, the maximum width is 2.20 metres. The maximum width depends on the type of road.
What is the maximum width of a trailer behind trucks?
For trailers behind trucks and semi-trailers, the same maximum widths apply as for a trailer for a car. You can therefore use the well-known maximum widths of 2.55 metres (for hardened roads) and 2.20 metres for unpaved roads. However, there is an exception to the rule. There is a larger maximum width for trailers used for conditioned transport. The maximum width for conditioned transport is 2.60 metres. It sometimes happens that certain objects have to stick out even further than is legally permitted. At such times, exceptional transports are called in. You will recognise them! A kind of column with a 'convoi exceptionel' sign. This transport may also consist of several cars.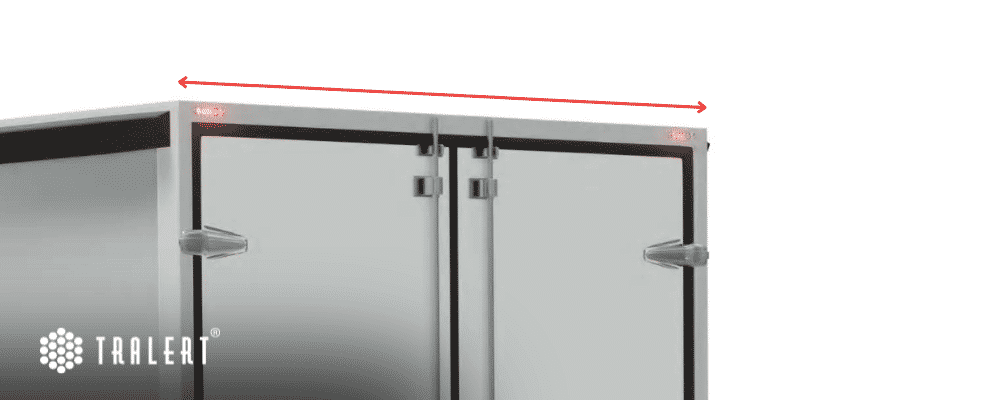 What other dimensions are important for a trailer?
Of course, in addition to the width of your trailer, there are also legal requirements regarding its length and height. Do you know the article about the Scania trucks that were purchased by the Dutch army? These trucks were just too high for the Dutch roads with full tyres in the special defence configuration. For this reason, these machines with trailers were not suitable for passing under viaducts.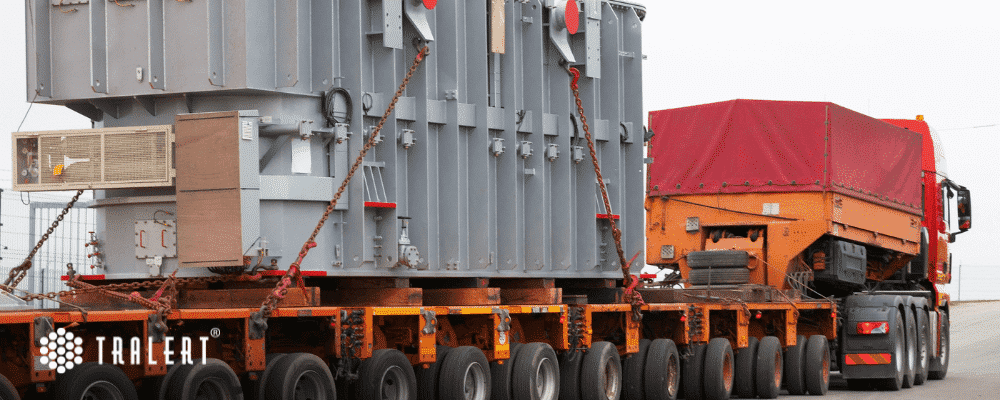 What does lighting have to do with the maximum width of a trailer?
Lighting is an important part of making the contours of your trailer visible. Contour lights are therefore found at strategic points around the trailer. On the side (looking outwards) you will often see orange marking lights. The red contour lights are on the back of your trailer and white marking lights help to make the front visible. Now there is a special kind of lighting that helps to indicate the maximum width of your trailer. The name says it all - Side marker lights. These lights, often equipped with both red and white colours, are mounted on the side of your trailer to provide an extra safe margin. In this way, your trailer appears wider than it really is. Also, many people use this as extra styling.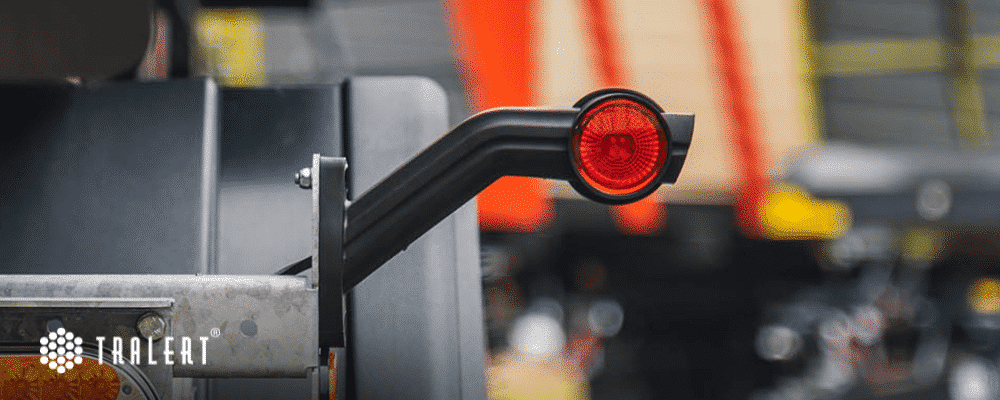 Do you want to know more about trailer lighting? Then please refer to our trailer rules blog.
Widths and lengths of trailers


Maten en max breedtes aanhangers



Read about the common sizes of trailers here. All widths, lengths and max heights conveniently arranged in one document.


See widths and lengths