An increasingly common term, the CAN bus (Controller Area Network). A standard for serial data transmission between different components. The CAN bus is especially designed for environments with a lot of electromagnetic disturbances. At TRALERT® we have various canbus proof solutions that eliminate the interference that LED lighting causes. In this article we explain the can bus system, among other things. In addition we give you more information about the can bus resistance, can bus operation and can bus system explanation.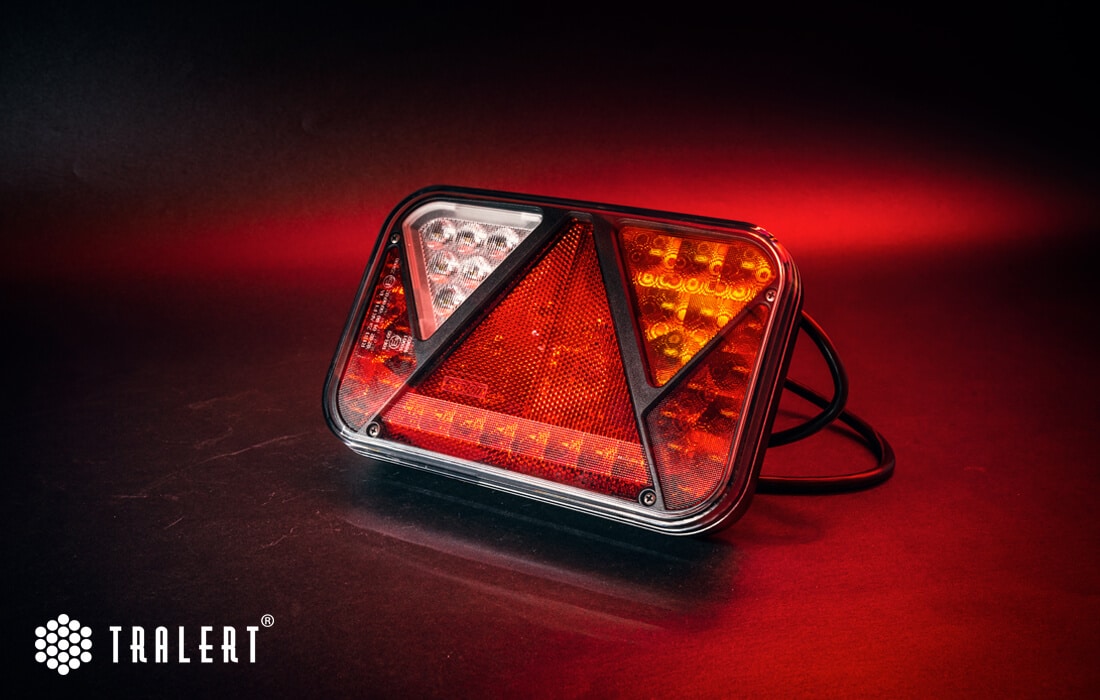 CAN bus system explanation
How does canbus work? The on-board computers, which are mainly used in newer cars, normally ensure that the driver of the vehicle is informed of any malfunctions. For example, if the light bulb is defective. Actually, the CAN-bus system measures the reduction of current of a specific lamp. When the bulb is defective, it will no longer supply current and you will be informed that the bulb is defective. In short, this is how canbus works. However, this does not always have to be the case.
CAN-bus system explanation for LED lighting
When you use LED lights on your vehicle. Then you know in advance that this energy-efficient bulb needs less energy than the original bulb to give maximum light output. Due to this small decrease in energy, the canbus system will be fooled and will issue a fault message.
Canbus proof LED lights
To solve this deception on the on-board computer there are several possibilities. For example, it is possible to place resistors on your vehicle to fix error messages on the dashboard, canbus messages or a blinker. Often this error message can be solved easily.
In addition to resistors, TRALERT® also offers canbus proof LED bulbs, where the remedy for this fault is already built into the bulb. These LED lamps are called CAN-bus proof LED lights.
Featured product


VC-2701B5CAN: Canbus-proof LED taillight



LED lights trailer with canbus proof solution
This typical taillight is specially designed for trailers. In addition to the canbus solution, the light also features a unique look and various versions such as a cable or 5-PINs bayonet connection.


View product
Benefits of built-in Canbus proof LED lighting
When the Controller Area Network is already built into the LED lights, this is a good addition. Both for LED rear lights for trailers, and for truck and trailer, the CAN-bus proof solution is a real added value. As a dealer we can imagine that potential buyers often ask questions about solving Canbus problems. If the LED lighting is already equipped with a standard CAN-bus proof solution, you can avoid these questions immediately.
What is canbus lighting?
If you get a message on the on-board computer and/or display in the dashboard of your vehicle that a specific lamp is broken, this means that your vehicle has a can bus system. The can bus system measures the current consumption of a specific lamp. A broken bulb will no longer draw current and you will get the message that the bulb is broken.
Is this solution also suitable for trailers?
In the TRALERT® product range we have a number of types of LED lighting for trailers with canbus proof solution. Especially for the trailer sector this technology is a real addition. Another solution is the use of the canbus resistor. In our assortment you can find several resistors that offer the solution for the error message on the dashboard.
Which CAN-bus proof LED bulb is best suited for my vehicle?
If you are looking for a CAN-bus proof LED taillight, we recommend you take a look at the VC-2701B5CAN. This one connects well to trailers, semi-trailers and small (horse) trailers.