Did you know that a green beacon is used for different things? In Great Britain, for example, this colour of flashing light is compulsory on vehicles to indicate that the driver is wearing his or her seatbelt. If you do not wear your seatbelt, no green flashing light will be emitted. If you do wear your seatbelt, the flashing light will flash! This is particularly the case with excavators and other large earthmoving equipment. In this way, the government wants to make working conditions safer in this country. In the Netherlands, green flashing lights are mainly used by the emergency services and army units, in special situations, for investigation or as a test.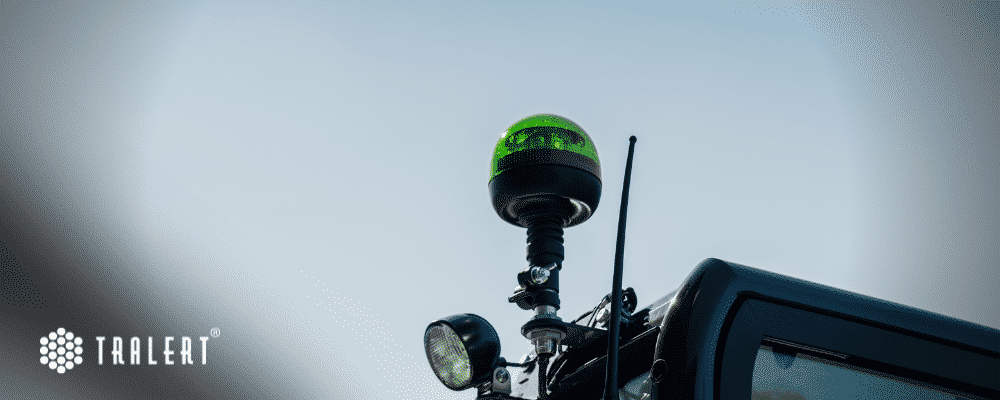 Did you know that the green colour as a flashing light has a special effect on people?

The perception of green light lowers a person's heart rate, adrenaline levels and blood pressure. In contrast to the colours orange, blue or especially red. Green should radiate safety and tranquillity.
surveillance with green flashing light, calm but vigilant
To prevent break-ins, the police sometimes patrol with green flashing lights on their cars. They often do this in neighbourhoods where it is restless or where an increased risk of burglaries has been identified. As stated earlier, the green glow has a calming effect on citizens. Imagine, you are sitting in your living room watching TV and you see blue flickering light shining in through the windows. If this happens, you are most likely to be startled. That is because you have developed a click-reaction for this light signal colour. Logical, because you only see emergency vehicles with this colour. A green beam of light will not startle you as much. At the same time, citizens will know that police surveillance is taking place. This should give a sense of security, especially in restless districts.
Other times when the colour green is used
A typical time when a green flashing light is used on a police car is during a preliminary investigation. When the police are investigating, it is of course very important that no traces are lost. With the colour green the police want to indicate that people should be careful but that there is no real emergency. Police vehicles, military police, fire brigade and ambulances also use green flashing lights in the case of extremely large accidents or calamities.
The influence of the green flashing light in society
It has not been proven that green flashing lights on police cars actually reduce theft. As stated earlier, the green beacons on police cars do help to improve visibility in the neighbourhood. In various parts of the Netherlands there have been experiments with police cars and green flashing lights to orange beacons. However, the Ministry of Infrastructure and the Environment has stopped this attempt.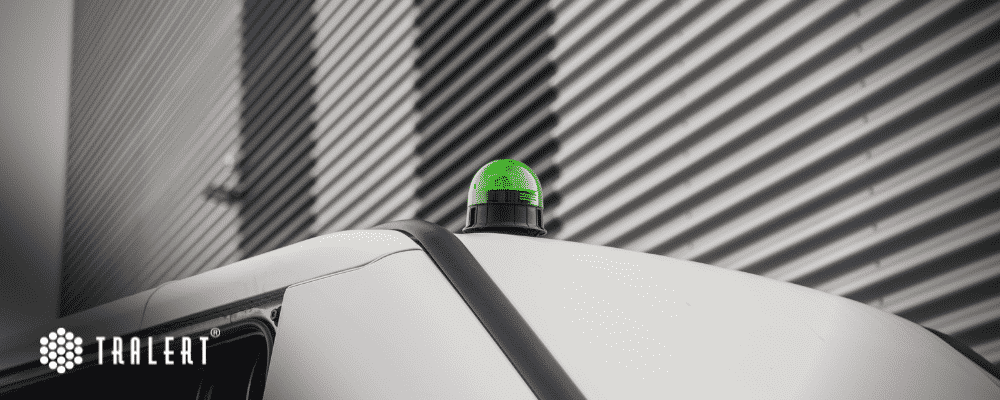 how should you react when you see a police car with green flashing lights?
The green light signal is therefore of a different nature to a blue beacons. After all, there is no emergency. The most important thing is to remain calm. If necessary, it is important to calmly check whether you need to make room for the service vehicle. However, there is often no rush when wearing the green colour. It is simply a matter of showing presence.
Are you allowed to drive with green flashing lights?
Not on public roads. This is because only the legally required lighting may be used. So, equipping your car with green flashing lights, a cool neon strip and smoked rear lights is not an option. If you would like to use green flashing lights on your own property, you can of course. You may also mount green lights on your car, but absolutely not in traffic.
Featured green lamp


EQR65GBM - Police car green beacon



R65 certified green flashing light 10 - 30 volt equipped IP67 waterproof 3 bolt mounting Also available with magnetic base & 12v connection 3 year warranty EMC isolated


View beacon
Whether green flashing lights will come as standard on police cars?
We do not expect this. Because there is simply too little evidence of the desired effects of this colour of flashing light. In principle, the current blue and orange colours are sufficient for emergency services. A green flashing light would therefore be fairly superfluous. However, this colour does have a kind of 'there is something special going on here' effect. In this way, the emergency services draw people's attention to the strange situation.
Green lighting in the light range at TRALERT®?
In the TRALERT® product range you can find these green flashing lights. However, if you are not an emergency service, we understand that this is not exactly what you are looking for. You can, of course, use green beacons to improve the safety of your agricultural machinery or large earthmoving projects (albeit on your own property). But since this is not a must in the Netherlands, we understand that this is not common. You may also be looking for green lighting purely for decoration of your vehicle. For this, there are several types of lights available in our assortment.
Green light highlighted


181GME - Green signal lamp



Green light for installation or construction 12 - 24 volt equipped IP67 watertight Also available in orange and red 5-year warranty EMC isolated


View green light