Sun-drenched days, temperatures locally hitting 20°C, overcrowded parks and long lines at the local ice cream store: spring is clearly on its way and is coming early this year. A dream for sun worshippers, but potentially dangerous on the road as well. Days are still short and low sun can cause glare. These tips will keep you safe on the road!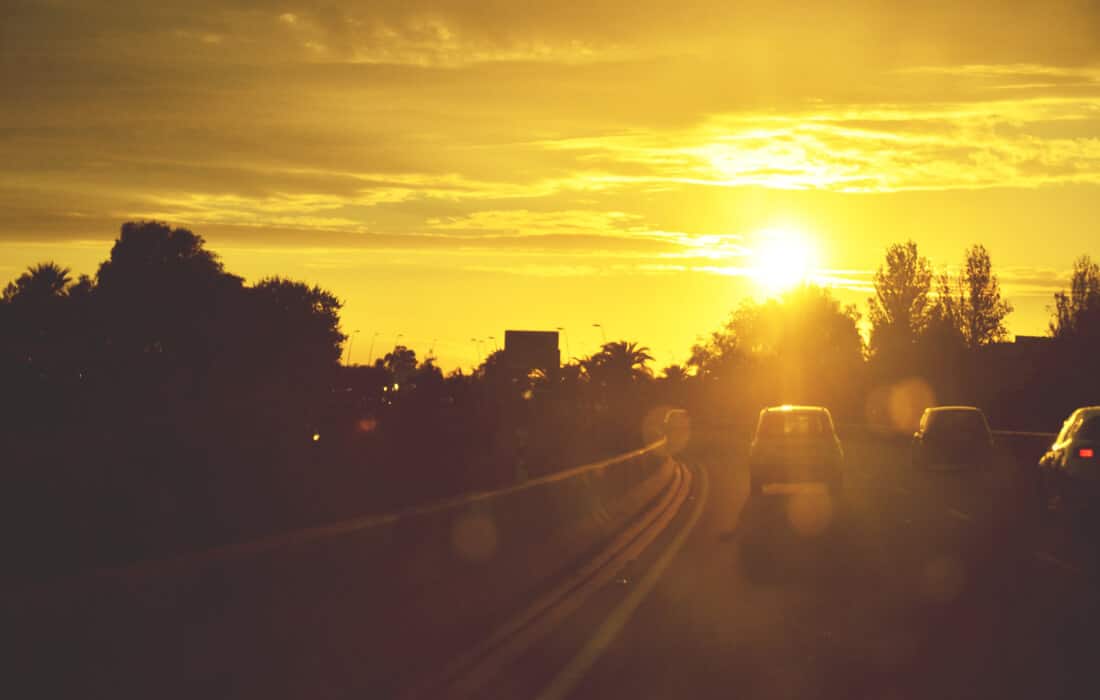 The danger of glare from low sun
We've all been on the road on beautiful sunny days in the winter. The scenery seems more beautiful and the temperature becomes pleasant in the cabin, but once the sun drops it becomes very annoying. Early in the morning and later in the afternoon, the blinding effect of low sun is very noticeable. Whether you are driving at high speed on the highway or moving slowly across a busy intersection, glare from low sun can come across as frightening. Unfortunately, we still see many accidents in which road users are injured due to glare from the low sun.
The bright light can lead to temporary blindness making it difficult to see the cars around you. This effect is compounded when it has rained and the sunlight reflects off the road surface. It's hard to say how many car accidents are caused by glare each year, but the Automobile Association estimates that more than 2,900 accidents are caused on British roads each year in Britain alone. Make sure you are not next and go prepared on the road with the following tips.
Prevent glare from low-hanging sun: keep more distance
Maybe an obvious one, but very effective. When visibility is poor, we recommend staying at a safe distance from the vehicle in front of you. This gives you more time to anticipate, for example, abrupt braking. In addition, you will notice that it is a lot more relaxing to drive!
It is important that you pay attention not only to the traffic in front of you, but also to the traffic behind you. If you have to stop for a traffic light, make sure you brake a little earlier to give other road users the time to anticipate the situation. It can be difficult to see the brake lights when there is strong backlighting from low sunlight.
Wear sunglasses with polarized lenses
Good sunglasses make a world of difference when the sun is low. They save you from having to squint your eyes and help you keep an overview in tricky situations. Preferably choose polarised sunglasses. This makes bright glare from the sunlight a thing of the past. These types of sunglasses have a special filter in the lens that can block out intense reflective light. In addition, they colour along with the light and increase contrast. A must for safe and relaxed driving!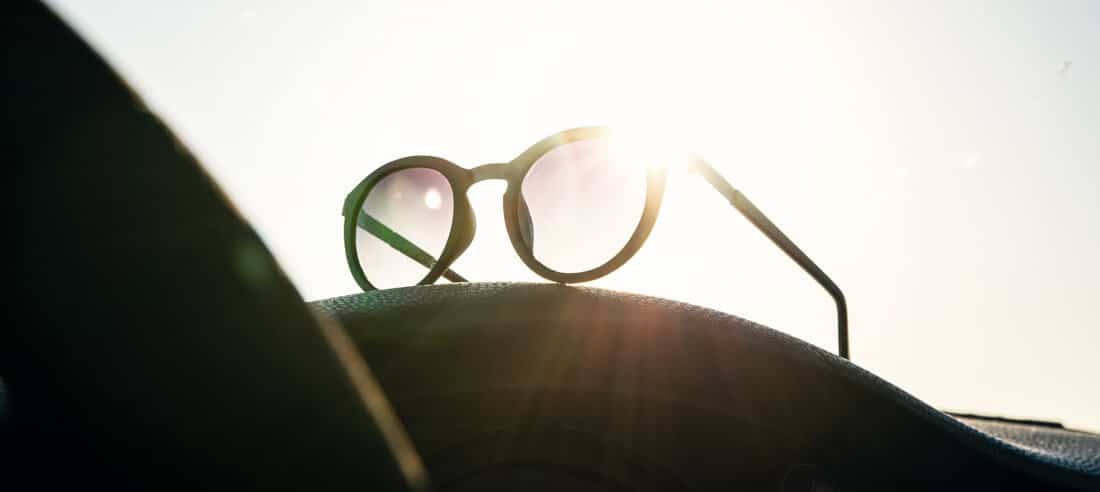 Keep the windshield clean
We all know it: irritating stains or dust on the sunglasses which obstructs the view. Dirty sunglasses are uncomfortable and cause poor visibility. The same applies to the windshield of your vehicle when the sun is low. When dirty, dirt scatters the light and makes it harder to keep an eye on traffic when you are behind the wheel. Every speck of dirt, scratch or blemish becomes clearly visible and obstructs your vision. It is therefore important to clean the windshield regularly.
To keep the outside of the windshield clean, windshield wiper fluid is more than sufficient. Just make sure you refill it regularly. What people often forget, however, is to clean the inside of the window as well. The blower of the heater, for example, can cause dust to accumulate on the inside, obstructing your view. This is a simple job that can be done with a glass cleaner and a dry cloth. Very effective when the sun is low, but also when it is brightly lit by oncoming traffic!
Turn on the lights
You are not the only one who suffers from glare due to low sunlight. In bright backlighting, oncoming drivers or cars behind you often have difficulty seeing you. It is good to help each other in these situations, so make sure that you are well visible. This will make life easier for your fellow road users and you will avoid an accident. With TRALERT® LED vehicle lighting you are guaranteed to be properly visible under all circumstances. View the range of LED lights to find out which lights suit your vehicle. Do use dipped beams where possible to avoid dazzling other road users, as the situation is already difficult enough with the bright sunlight.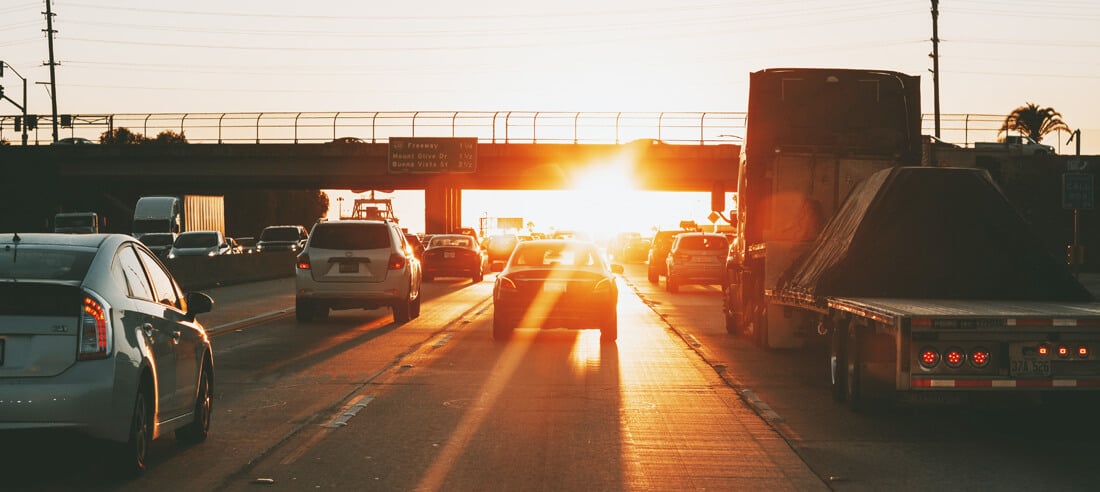 In conclusion, as wonderful as the early spring weather can be, every advantage also has disadvantages. With these tips, you'll be well prepared to hit the road when the sun is low and continue to enjoy the beautiful weather!