The advance of high-quality interior lighting in vehicles is unstoppable. So let's focus on our own interior lighting: TRALERT® Interior light Series. These are surface-mounted lights with an aluminium base in a round, rectangular, oval or strip shape that are IP67 watertight. The lamps have a high light output of 1500 to no less than 1800 lumens. They are therefore extremely suitable for indoor and outdoor use, even in damp, condensed areas. The lamps are EMC-distorted with an ECE-R10 certification which means that they do not emit any interference on other equipmentsuch as the radio. The light colour of 4500 K (Kelvin) ensures a pleasant and bright light output.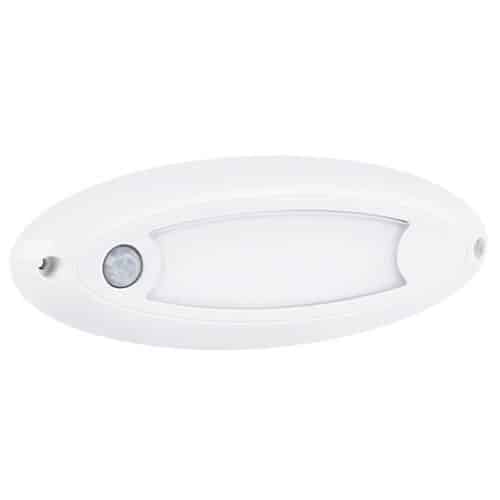 Additional noteworthy features are the touch switch with dimming function and the motion sensor. The moment the sensor registers movement, it switches the lamp on to 100% brightness and then stays on for 30 seconds after the last registration.
The touch switch is activated the moment you place your finger on the touch button. It then lights up blue in the switched-off state. The touch switch with dimming function (113/213/218 version) works as follows:
Press 1x: on at 100% brightness
Press 2x: to 66% brightness
Press 3x: to 33% brightness
Press 4x: off
The touch switch without dimming function functions only as an on/off switch.
View the entire series Interior Lights TRALERT®.