LED lighting for agricultural vehicles
Reliable lighting for your agricultural vehicles. We provide an optimally lit working environment so that you can work just as efficiently in the dark as in daylight.
I am looking for lighting
for agricultural vehicles
I want to sign up
as a dealer
I am looking for
technical support
I want to expand my knowledge about LED lighting
OPTIMALLY ILLUMINATED WORKING ENVIRONMENT WITH TRALERT®
ONE ADDRESS FOR ALL YOUR LED VEHICLE LIGHTING
We offer the entire range of LED vehicle lighting. This means you don't have to stop at other companies. We have everything you need for your industry. In addition, we always ensure that our LED products have all the necessary certificates and markings. Would you like to know more about what the TRALERT® product range has to offer you? Feel free to contact one of our product specialists. You are also free to view our entire product range online.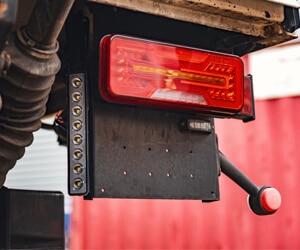 RELIABLE LIGHTING FOR YOUR AGRICULTURAL VEHICLE
It is important to us that all our LED vehicle lighting is continuously tested before it goes on sale. All 1500+ products in the range are therefore subject to the strictest quality requirements. For more than 15 years, we have been a reliable partner in the field of LED vehicle lighting. Reliability and transparency are of paramount importance to us.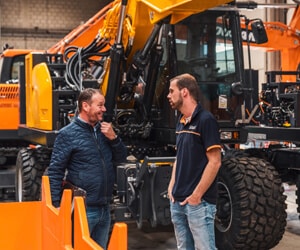 NO DOWNTIME DUE TO TIMELY DELIVERY TIMES
It is important to us that you know where you stand. That is why you can virtually be sure of a timely delivery. Most of the range is available directly from our own warehouse in Didam. The products can be delivered within one working day at a time of your choosing. Large or small orders, it does not matter to us. The lighting arrives exactly when you need it.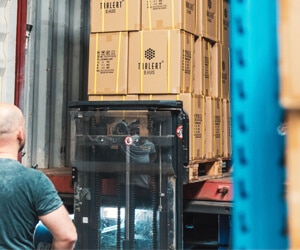 Nothing is more annoying than standing still on the side of the road due to failing lights. Besides the fact that it is dangerous to drive around with poor lighting, it is also illegal to drive on the road without proper lighting. This means that broken lighting can have major consequences. The longer it lasts, the more it costs. To prevent failure, TRALERT® lighting is extensively tested. We apply the strictest quality requirements to guarantee minimal failure. As a result the failure rate of, for example, TRALERT® work lights is less than 0.05%. So you can hit the road carefree and well lit.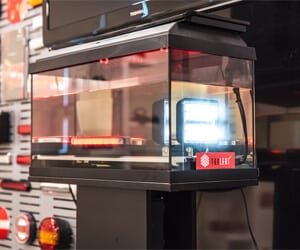 APPROPRIATE CUSTOMISED SOLUTIONS
As a specialist in the field of LED vehicle lighting, we have the knowledge and skills to deliver customised applications in addition to standard lighting. You can think of different types of cabling or unique specifications in the field of LED vehicle lighting.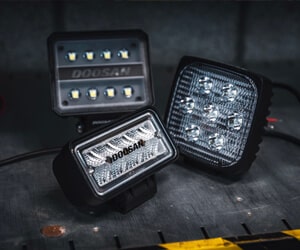 At TRALERT® we stand by our products. Therefore we are able to offer long warranty periods when purchasing our LED vehicle lighting. These periods range from a minimum of two years to a lifetime guarantee on some LED Autolamps products.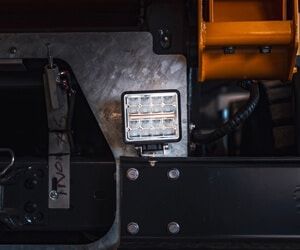 Choose the lighting for your agricultural vehicle
As a European importer of exclusively LED vehicle lighting, TRALERT® is distinctive with a very complete range of high-quality agricultural LED lighting.
Well-lit work area under all conditions.
To give your machines an LED style
Must be reliable and clear
View the certified reflectors
Stand out in any situation
Stylish lighting for your agricultural machinery
As a European importer and manufacturer of LED vehicle lighting, TRALERT® is distinctive with a very complete range of high-quality vehicle lighting, excellent service and competent technical support.
Due to our specialisation and focus, we have quickly become one of the largest suppliers in our field. Besides representing various renowned manufacturers for the European market, TRALERT® now produces various lighting products in-house.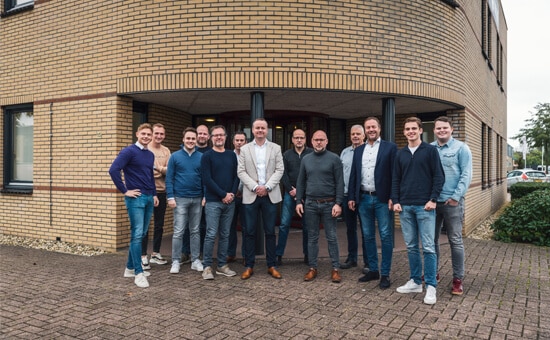 Customised assignments with our partners
Assignments that require just that little bit extra. We like to think along with you on every lighting issue. See here what we have done before.
LED rear lights for the TRILO C30w.
Design LED rear light with multiple functions.
Complete lighting set-up for excavator.
Keep up to date with the latest news:
EXISTING PRODUCTS FOR AGRICULTURE
As a European importer of exclusively LED vehicle lighting, TRALERT® is distinctive with a very complete range of high-quality vehicle lighting.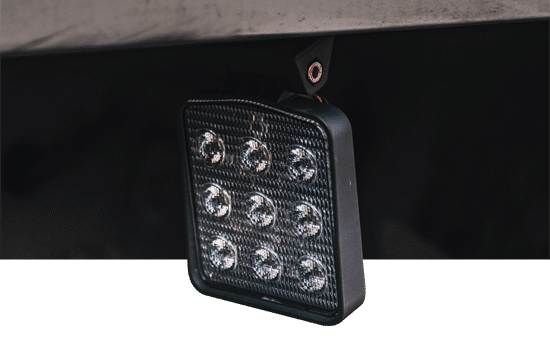 No corrosion due to graphene housing
Cheaper work lights can easily corrode over time due to a cheap metal mix. This occurs particularly in agricultural vehicles because they are used in damp environments. TRALERT® has special graphene equipped work lights for the agricultural sector in addition to heavy duty lights. The Graphene series is impossible to corrode and is resistant to steam cleaning. These work lights are also equipped with reliable waterproof connectors that are easy to connect.
No moving parts, but 360º visibility
Rotating parts in your beacons are more likely to break down. In addition to the wear and tear caused by friction, the risk of failure is increased by the many vibrations that occur during work. Therefore TRALERT® offers a wide range of reliable beacons without rotating parts and with a clear light signal. Set synchronous signal or a different pattern? No problem, this is easy to set up.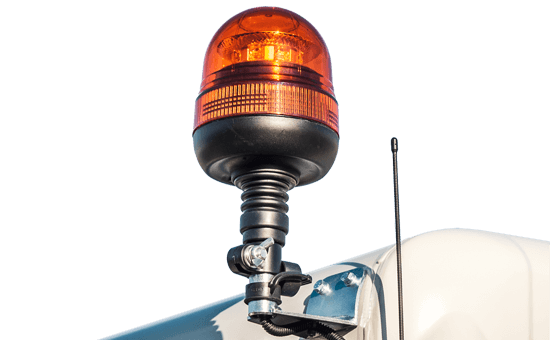 Collaborate with Tralert®
Better lighting for better efficiency, preferably as stylishly as possible.
First assembly projects
for your agricultural vehicles
Are you going to build a new machine? Let's talk light!
Our lighting specialists will be happy to work with you from the drawing board stage to realise an optimally distributed lighting set-up for this machine. We are happy to advise you on a sustainable, good lighting and cabling solution. 
It is also important to us that we can deliver to you perfectly on time. We understand that the production of your agricultural vehicles involves a tight schedule, in which the availability of lighting is essential. 
In order to keep your production planning optimal, we would like to learn what your production process looks like and how we can adapt our deliveries to it in the best possible way.
THE IDEAL SUPPLIER IN
AGRICULTURAL LED LIGHTING
We do not become the ideal supplier for all your agricultural lighting just like that.
We strive for improvements in our business processes and product innovations every day. So we can always provide you with up-to-date agricultural LED lighting.
We love collaborations and partnerships. In our eyes, you create that by really knowing each other.
We consider a personal relationship with our customers to be of vital importance, which is why we work with an active dealer channel. Are you curious about what it means to work with TRALERT®?
Then take a look at the benefits below.
SHARING KNOWLEDGE AND INNOVATING TOGETHER
Together with our partners LED Autolamps, ElectraQuip, Fristom and R&D Sicurezza, we are working hard to provide the LED lighting lamps with the latest LED technologies.
SUPPORT OF TECHNICAL DEPARTMENT
If you are an active TRALERT® dealer, you have access to our technical department. Our team is available to you if you have questions about the product range, the active dealer network or general support questions.
Our active dealers are provided with promotional materials about the TRALERT® LED lighting range. The promotional materials include materials such as social media posts, brochures and a product catalogue.
MORE INFORMATION ABOUT THE DEALER NETWORK?