A homogeneous lighting setup for Doosan excavators
Doosan Infracore Construction Equipment is a global manufacturer of excavators and construction equipment. Doosan produces excavators in many different places around the world. With factories in China, Korea, America, Norway, the Czech Republic, France and Ireland and an extensive dealer network, the brand is well represented everywhere. Doosan excavators are regarded as some of the best in the world. Currently the excavators owe this reputation mainly to the reliable 6-cylinder engine and the powerful hydraulic systems that are integrated. In the Benelux they have been the best selling excavators for several years.
The company is also investing heavily in IoT (Internet of Things) and new connectivity for technological developments. All this to make infrastructure equipment even more efficient. Doosan produces mobile excavators, electric excavators, mini-excavators, midi-excavators, crawler excavators, articulated haulers and special earthmoving equipment. Another well-known brand belonging to the Doosan group and a partner of TRALERT® is Bobcat.
TRALERT® had the opportunity to think along with Doosan Infracore in order to create a homogeneously adjusted lighting setup. This is to increase the efficiency of the work for the user in dark situations. Of course, these must be very robust and reliable models with a pleasant, even spread of light. Also of great importance is that the lighting must fit perfectly on the existing cabling in order to offer a nice solution for the aftermarket as well.
Create a homogeneous lighting set-up suitable for Doosan excavators and ensure an optimal delivery flow so that production planning never runs out of available lighting.
In order to find a good solution, certain TRALERT® work lights were tested with the Doosan engineers. Together with our product specialists, we checked how many lamps were needed per excavator in order to create an evenly spread, homogeneous light beam around the machines. The lamps that were custom-made for the various Doosan models include the ultra-vibration-resistant TRSW12244FB, the Optimus WF-4041 and, for installation in the body, the TRSW12274FB. These can be easily connected to the bodywork of mobile excavators by the mechanics.
Delivery to the various plants is handled centrally from our main warehouse. Our logistics department has built in a safe margin to handle any unexpected peaks in excavator production. The standard delivery is tailored to and planned for Doosan's tight schedule.
Please contact us for the possibilities.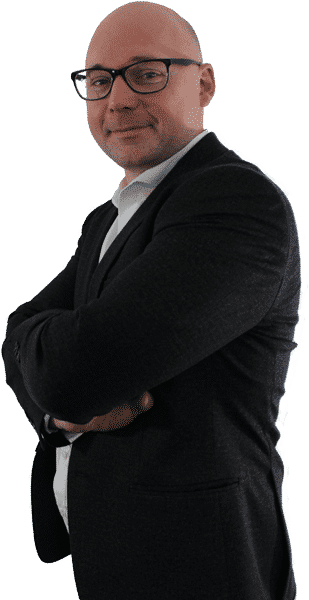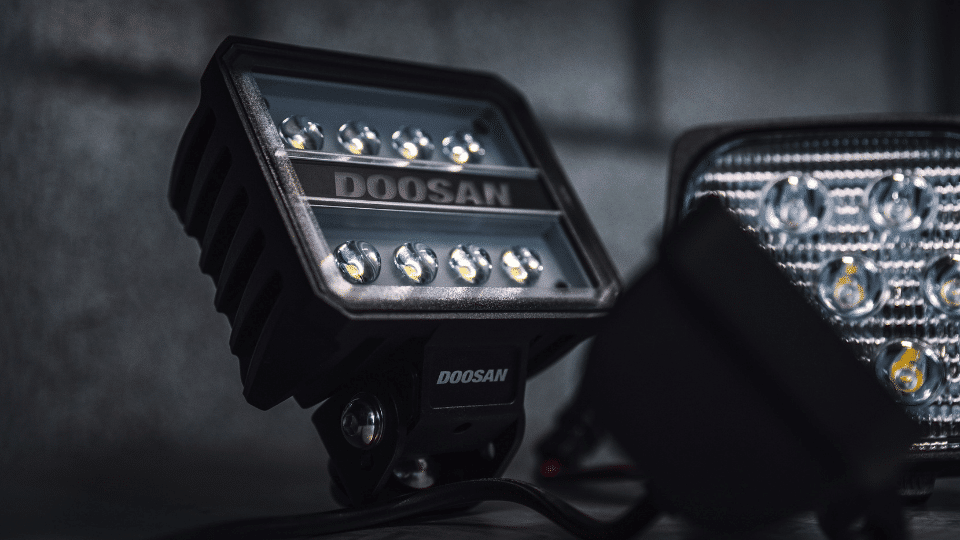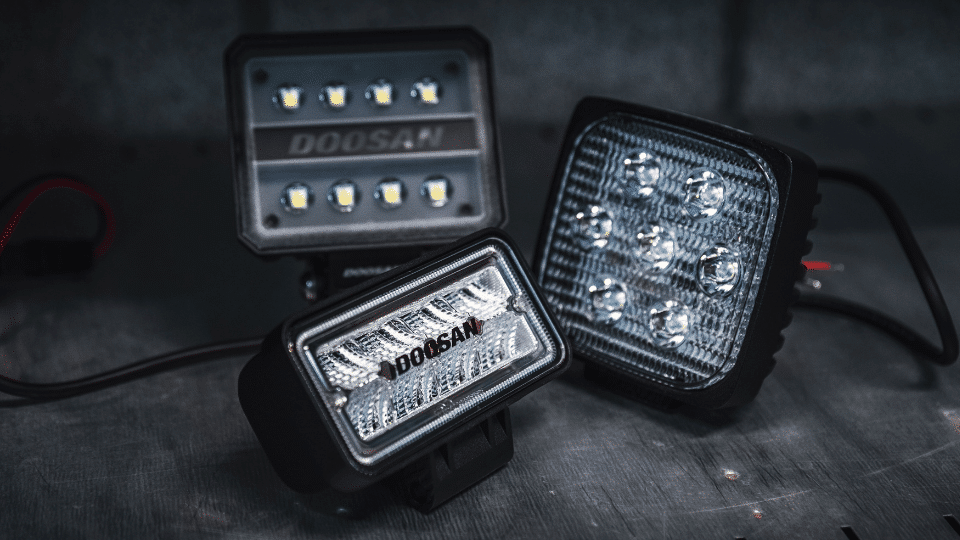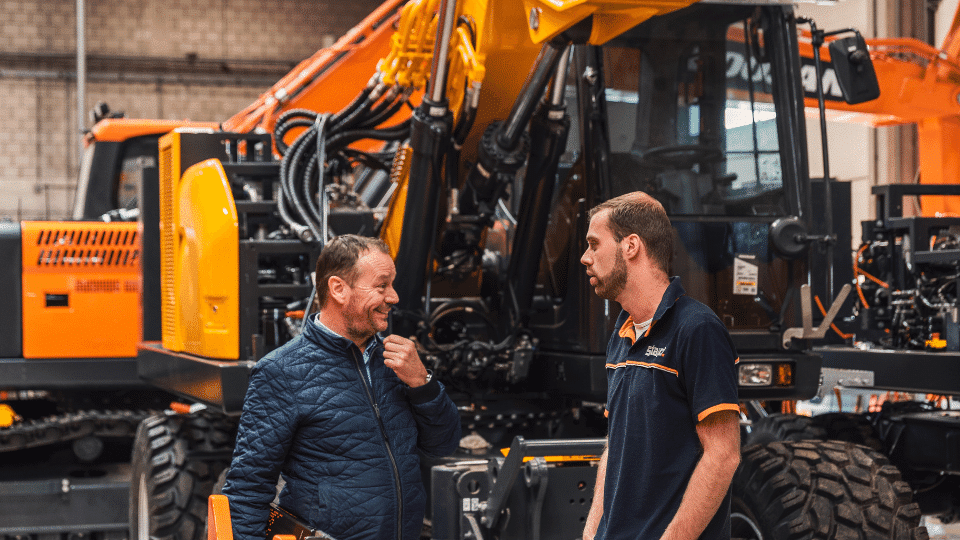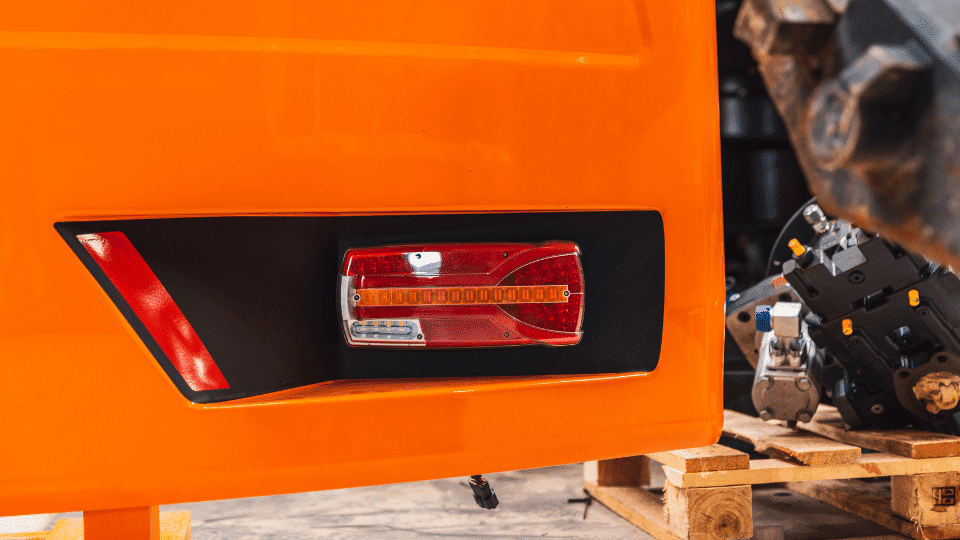 TRALERT® is part of Traditech B.V. Since its establishment in 2005, TRALERT® has focused on supplying only vehicle lighting that uses LED technology. Over the years we have expanded our product range and built up a dealer network throughout Europe. As a European importer of LED vehicle lighting only, TRALERT® distinguishes itself with a very complete range of high quality vehicle lighting, excellent service and competent technical support.
Due to our specialisation and focus, we have quickly become one of the largest suppliers in our field. Besides representing various renowned manufacturers for the European market, TRALERT® now produces various lighting products in-house.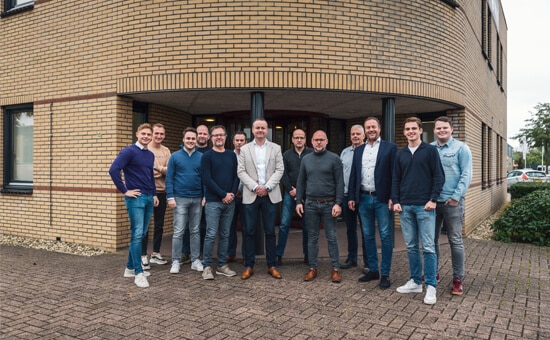 Assignments that require just that little bit extra. We are happy to think along with you on any lighting issue. 
See what we have done before.
Knowledge base on LED lighting
If you want to learn more about LED lighting, the knowledge base is a good starting point. Both in terms of trends and regulations, there is plenty to find here.